We believe in one God who is Creator of all things. He is all-knowing and all-powerful. HE is unconditionally loving, relentlessly merciful, and absolutely just. And He has revealed Himself as Father, Son and Holy Spirit.
We believe that Jesus Christ was fully human and fully God. He lived a sinless life. He died a substitutionary death on the cross. And He was raised from the dead on the third day.
We believe that humankind is created in the image of God. We believe that all have sinned and fallen short of the glory of God. And we believe that unconditional love, unlimited forgiveness, and undying hope are found in Jesus Christ-the one and only mediator between God and man.
We believe that God is beyond human reasons and imagination, but He has revealed Himself through His word. The bible is our source of divine inspiration and timeless wisdom. We believe that the Bible is inspired, authoritative, and infallible.
We believe that the Spirit of God indwells every believer. The fruits of the Spirit are the by-product of a Spirit-filled life and evidence of spiritual maturity. The gifts of the Spirit should be earnestly sought and used to serve others and glorify God.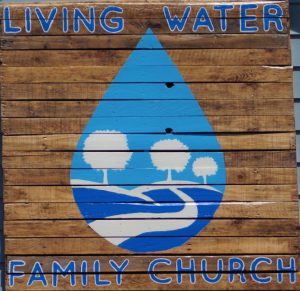 What to expect at Living Water
We are a full Gospel, Pentecostal Church with a contemporary worship style. We allow our worship to engage you with the Spirit and prepare you for dynamic, bible based, preaching. There are many opportunities to join in with what the Spirit is doing. If you need to be healed, delivered or set free we would love to pray with you.
If you would like to know more about our church, worship style or preaching, please check out one of the links below.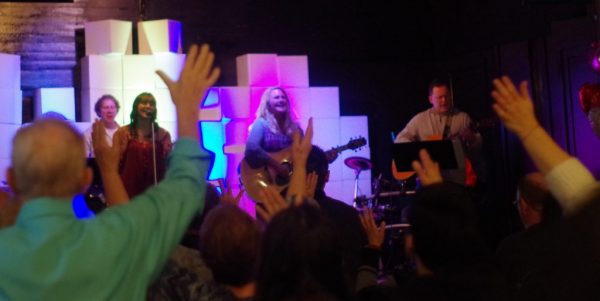 Pastor Doug Dragan
Lead pastor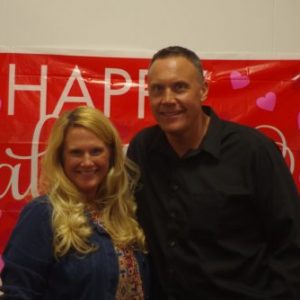 Pastor Doug and Nathalie have a passion to see people of all ages find fulfillment in their lives by utilizes their God-given gifts and talents to bring honor and glory to the Lord and be a blessing to others.
Pastor Doug and Nathalie have been ministering for 30 years. They have been children and youth pastors, helps ministry pastor's, assistant pastors and now founding and lead senior pastors of Living Water Family Church which they launched in 2005.
Pastor Doug came to Christ at the age of 10, but never fully committed his life until 21. After receiving his BA in History and Secondary Education from Geneva College he entered the ministry a year later. His heart is to help train up the next generation of world changers. Besides preaching and teaching the word every week and casting vision, he over sees "Man Enough", the men's ministry of the church, as well as facilitates The River School of Ministry, the church's ministry training and licensing center.
Nathalie came to Christ in grade school while attending the Methodist church. After her mom decided she wanted more of the Lord, they began attending a pentecostal church. She attended Oral Roberts University and majored in pre-med / biology and received her mortuary license through the Pittsburgh Institute of Mortuary Science. After being a funeral director for 8 years she was hired by Bayer Chemical and Lanxess Corp. And she now works for Arlanxeo where she's been a senior logistics rep for 22 years.
Nathalie was trained on the violin for 12 years and taught herself how to play the guitar. She has a passion to lead people into the presence of God through praise and worship. She leads the church's worship team every week as well as overseeing "Freedom Girls" the church's women's ministry.
In their spare time, Pastor Doug and Nathalie enjoy playing with their golden retrievers and taking their RV on trips.
They have two daughters and a son-in-law. The oldest, Kylie, graduated from Hillsong Leadership College, Bedford College and Alphacrucis College with degrees in Pastoral Ministry, Theology and Business. She currently is teaching theology and working full time after receiving her masters degree, all in Australia. She is currently working for Alphacrucis College and pursuing her Doctorate in Theology. McCall also attended Hillsong Leadership College in Australia for 3 years with a diploma in pastoral studies with a concentration in children's ministry. She has been married to Ben Inge since 2015 and is the proud mom to two girls, Amelia and Clair. She attends LWFC with her family and sings on the worship team from time to time.
Pastor Tony Kurtz
Associate/youth pastor
Pastor Tony grew up in Monaca and began his education at CCBC. During college, he met the beautiful woman who would become his wife in 2004, Beth Kurtz. The two of them began a journey that would bring them to both sides of the country and finally back to where it all started Monaca.
Pastor Tony received a BA in Christian Ministry Leadership from Simpson University. He has been a key leader in ministries in Western Pennsylvania, Northern California and Boston. He also started a ministry to young adults in California that utilized adventure sports as a third space to engage young people with the gospel. He is passionate about seeing teens and college age students come to and remain serving Christ all of their lives.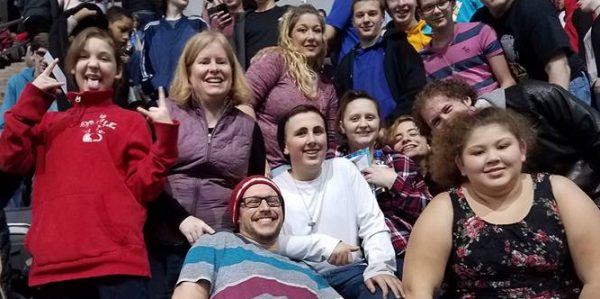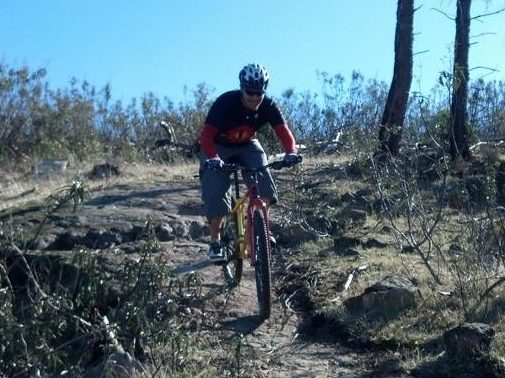 Pastor Tony and Beth have adopted 2 daughters through the American foster care system. Jolee and Gracia Kurtz are very active as members of the Central Valley High School community. The family remains very active in adventure sports.
Living Water Family Church is a part of the Fellowship Network. The network provides covering for churches and ministers from all over the country.
For more information on the Fellowship network check out their website here: